IN MEMORY OF JOHN LENNON: A FAB4 LEGEND
There are certain moments that everyone (who was around) can remember perfectly: How did you hear that Elvis Presley had died? Where were your Grandparents when they heard that War had been declared? What were you doing when you heard that Princess Diana had been killed?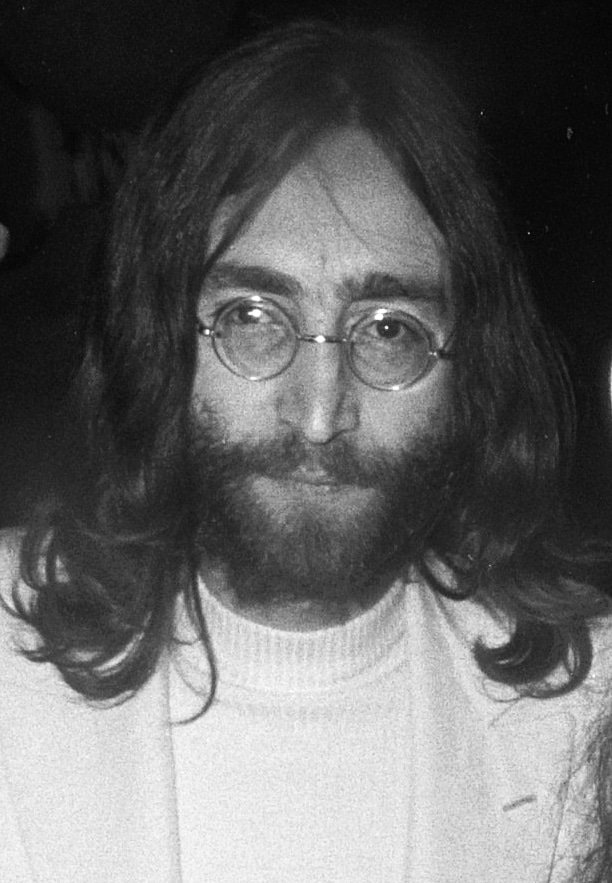 If you were asked what you were doing on 8th December 1980, you'd probably shrug, "I haven't a clue. What day of the week was it?" But as soon as you're told, that was the day when John Lennon was shot, it'll all come flooding back. Take a look at what some of our driver guides remember:
"I woke up to my radio alarm clock at 6am saying that John Lennon had been shot and killed." Eddie C.
"I was under the bonnet of my Mk2 Ford Escort with the radio on, changing the fan belt" Peter G.
"I was only 10 years of age when John got shot. My Dad worked nights at Edge Lane bus station fixing buses. He would come home from work at about 6:30 and get us up for school about 7:30 and I remember him telling me." John J.
"I was living in Hull at the time and came down the stairs into the living room and heard it on the radio." Tony B.
"I was in Iserlohn in Germany going for a shower when someone shouted 'John Lennon has been shot'. It was like someone had just punched me." Phil G.
"I was half asleep, in bed with flu, radio on when I heard the news, I ran downstairs to ask my mum if she had heard the news about John." Gareth B.
"I was wallpapering my wife's aunties living room when I heard the news. I remember it didn't seem real. I thought I'd misheard it." Robert P.
John Lennon was one of the most famous people of all time, his music touched the hearts of millions and his songs have been played countless times. 40 years after his death he is stilled missed, but thanks to his music he will never be forgotten. So we at Fab4 Taxi Tours would like to take a moment to commemorate his life. But how can you sum up 40 years of life, especially one as full and vibrant as John Lennon's? Who was the man behind the legend?
It's usually best to start at the beginning, with John's childhood (you can visit many of these places on our Childhood Homes tour). With an absent father and a somewhat flaky mother he was raised by his loving, no nonsense aunt Mimi. His songs were an outlet for so much emotion from his early years. You only have to look at the lyrics to songs like 'Mother':
Mother, you had me, but I never had you
I wanted you, but you didn't want me
…
Father, you left me, but I never left you
I needed you, but you didn't need me
John had been abandoned by both of his parents; he had been lied to and kept away from his mother; he had been controlled by his aunt who didn't approve of his friends (what parent does?) Is it any wonder that he identified with the children at the Strawberry Field children's home? He felt like an orphan. But we have to remember that there's a flip side to every coin. John wasn't an orphan and had a home in a respectable middle class neighbourhood. He had a mother who wanted to reconnect with him as a teenager and was the one who introduced music into John's life. Most importantly John was loved and telephoned his aunt Mimi every week until his death in 1980[1].
There was always something different about John though, even as a child he knew that he was special, knew that he was going to be famous and knew that he was a genius. This was so frustrating for him, why hadn't the teachers picked up on this? Why hadn't anyone discovered his genius yet?[2]
John Lennon's genius leant towards the artistic rather than the academic, although he was very intelligent, which comes across in his interviews. Isn't it interesting to think what might have happened if he hadn't pursued his love of music? He was a gifted artist and enjoyed writing poetry. In another life he might have become Liverpool's answer to Pablo Picasso or a 20th Century Shakespeare!
The 6th July 1957 was the day that set him firmly on the path to becoming a musician as opposed to an artist or writer. This was the day that John Lennon met Paul McCartney in Woolton village (check out our classic tour for a detailed visit), the day that things started to get moving.[3] John and Paul worked well together. They would bunk off school to write songs and were soon filling up their exercise books with 'another Lennon-McCartney original'.
Fortune brought John and Paul together. Fortune smiled on them again when Brian Epstein heard the Beatles play a lunchtime concert at the world-famous Cavern Club and became their manager. [4] It's widely acknowledged that the Beatles success was largely down to Brian Epstein. John Lennon may have been a genius and the Lennon-McCartney duo were clearly very talented songwriters, but without a good manager to open doors for them, they may never have signed a record deal. John would have hated that, it would have proved his aunt Mimi right when she'd said 'a guitar's all right John, but you'll never earn a living by it.' John never forgot that she'd said this, in fact when he bought her a new home in Dorset, he had it inscribed on a stone plaque which was placed outside the house.[5] 
Brian Epstein had been smart enough to recognise potential in the Beatles. They were talented, and fortunate. John was also bold. When George Martin decided to sign the Beatles, John surprised him by saying that the group wanted to play their own songs. George Martins response was: 'When you do a number as good as this, I'll let you record your own stuff.' [6] You can't say fairer than that. Fortunately, John's self-assurance wasn't misplaced, and the Beatles enjoyed 20 number 1 hits during their 8 years as a band. [7]
John had a real talent for turning throw away lines, jokes, memories, drawings and so on into hit singles. Over the last half century there's been a lot of interest in the inspiration behind the Beatles' songs. What, for example, was the inspiration for 'Ticket to Ride'? Was it a play on 'ticket to Ryde' from the time John and Paul went to Ryde on the Isle of White? Or was the song inspired by the medical cards that were given to hookers in Hamburg to prove they were free from any diseases?[8] Cards which John referred to as 'tickets to ride'! 'Lucy in the Sky with Diamonds' is another song that sparked the public's interest, although John always insisted that it wasn't about LSD but was inspired by a drawing that his 3 year old son brought home from nursery[9] :
"Look Daddy!"
"That's great son, what is it?"
"It's Lucy in the sky with diamonds"
And of course the Beatles owe so much to Ringo Starr for coming out with some cracking sentences such as 'tomorrow never knows' and 'it's been a hard day's night'.
Without consistently being able to release one hit song after another, the Beatles wouldn't have been able to achieved the level of fame and fortune that they enjoyed. John's fame and fortune gave him a platform to do so much good. He donated to charities; supplied the children at Strawberry Fields with Christmas presents and used his influence to advocating peace. Of course he also had fun with his fame and fortune, without worrying about offending people. Fancy telling the Queen Mum to rattle her jewellery instead of clapping along at a concert, and can you imagine some of the raised eyebrows his must have received when people saw his Rolls Royce? Sacrilege! John's fame was also, ultimately his downfall. Mark Chapmen wouldn't have murdered him if he hadn't been famous. John hadn't done anything wrong, he'd merely been successful. What a waste.
John Lennon achieved so much in the 40 years that he was with us. What more could he have given the world if he'd survived? Dolly Parton used her success to found the Imagination Library, ensuring that all children under five receive a free book every month. Arnold Schwarzenegger became the Governor of California. What would John Lennon have done over the last 40 years? Sadly, we'll never know. So we at Fab 4 Taxi tours would like to share our fondest anecdotes about John Lennon with you and leave you with one last thought: 
John and Paul wrote 'All You Need is Love'. John desperately wanted to be loved, and ended up being loved by millions of people from all around the world.