DISCOVER THE STORY OF JOHN & MACCA
This 2-hour private taxi tour invites you into the worlds of John Lennon and Paul McCartney, delving into their lives, families, childhood homes and, of course, their songs. 
To offer you even more to do whilst you are visiting Liverpool, at Fab 4 Taxi Tours we have teamed up with some fab companies across the the city who share our high standards of authentic quality experiences.
Our handpicked partners are as dedicated to enhancing your travel experience as we are, offering the same winning combination of enjoyment, experience & substance that you know and love.
Take a look at just some of the additional tour add-ons you can book with us (and save money by doing so).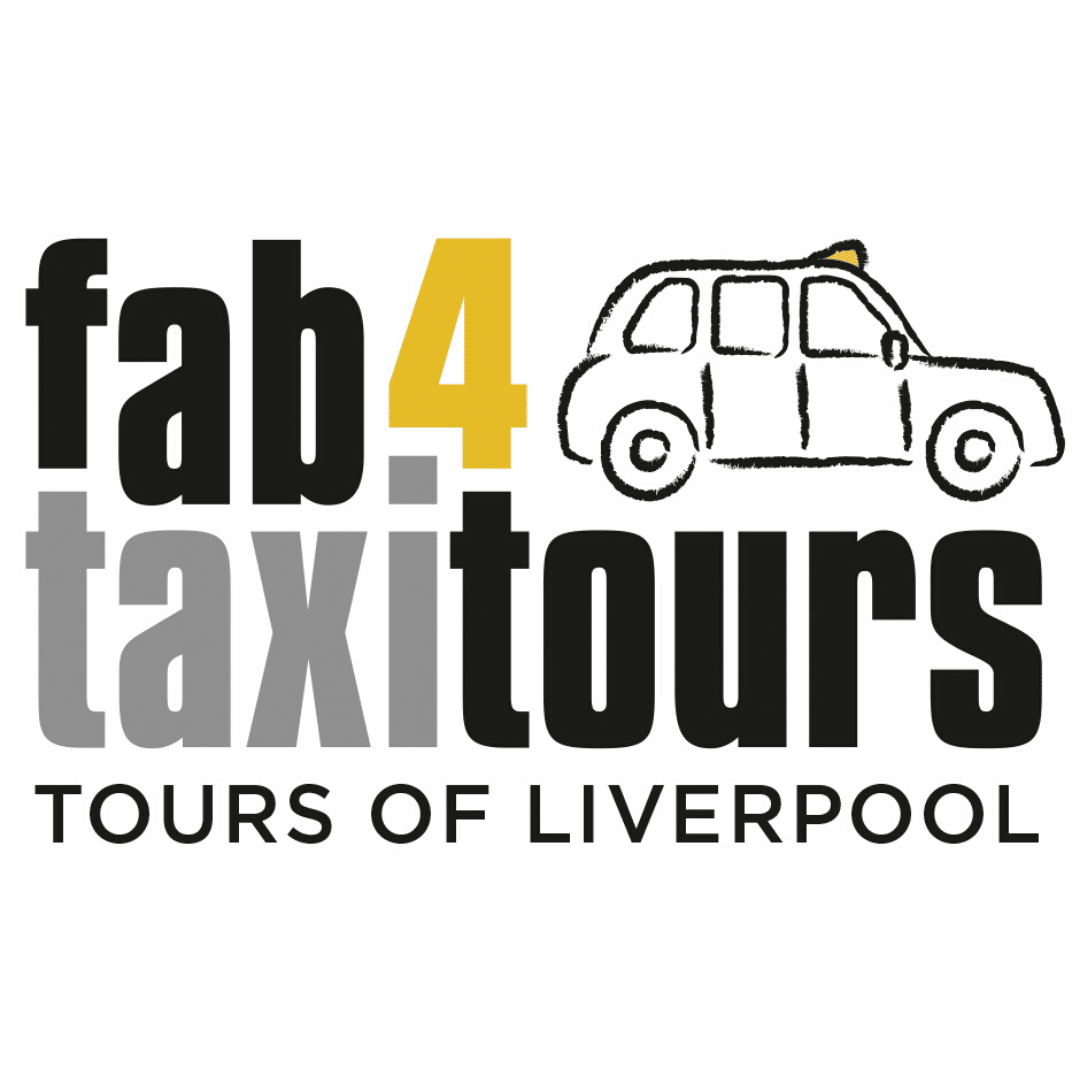 ADD A SECOND TOUR AND SAVE 10%
Add another Fab 4 tour, to run within 48 hours, to your booking & save 10% on the stated price for the tour!
TICKETS FOR THE BEATLES STORY
Book your tickets to The Beatles Story by the Royal Albert Dock with us - we can even drop you off there and give you an intro to the museum & exhibits.
GET OUT OF TOWN WITH BUSY BUS
Book one of our two Busy Bus full-day tours to compliment your Beatles tour & create the ultimate combo travel experience in North West England and/or North Wales!
ADD THE OFFICIAL PEAKY BLINDERS TOUR
Add the official Peaky Blinders tour to your visit to Liverpool - you can save 10% on your booking fee compared to the original price on Brit Movie Tours.
EXPLORE MORE OF LIVERPOOL & THE REGION
Add a signature private walking tour or day excursion with the Liverpool Tour Company & discover more within Liverpool or enjoy a fab day out into the Wirral...
EXPLORE LIVERPOOL AT NIGHT
Not planned your evening yet?! Don't miss out on Liverpool's original historic ghost walk! Book in addition to one of our tours and receive a 5% discount on your Shiverpool walking tour experience!
First of all, let your friendly guide take you down, 'cause you're going to Strawberry Field! When John Lennon immortalised Strawberry Field, which was a girl's orphanage, and is now a Salvation Army visitor attraction, in one of his most famous song by the same name. You'll hear how a young John Lennon felt an affiliation with the children here and how Strawberry Field truly found a place in his heart. During your visit to Strawberry Field, you'll be able to enjoy the beautiful garden and have your photograph taken by the original, iconic red gates.
John's story continues as you drive around the corner to the house where he was raised by the loving, yet strict Aunt Mimi. Here you'll find out about John's unconventional childhood, his complicated relations with his family and how these helped shape his personality and his music.
It's just a short drive to Paul McCartney's family home where many of the Beatles greatest hits were written. Your driver guide will reveal what inspired and influenced 4 fab lads from Liverpool and eventually changed the world of popular music during the 1960s.
Take a trip down memory Lane, back to Paul McCartney's childhood, where he recalls the places and people who featured in the Penny Lane area of Liverpool. You'll be amazed at how many locations mentioned in the song can still be seen today. Naturally you'll also go to the actual Penny Lane and will have the opportunity to pose for a picture by the Penny Lane sign.
If you're favourite Beatle wasn't featured in this tour, then get in touch as Fab 4 Taxi Tours also offers bespoke tours. If the Lennon and Macca Tour isn't quite the tour for you, we can combine your two favourite band members for a tour to treasure. Just pick your Beatles!
Direct booking link coming soon! Interested in this tour?
FAB 60 MINUTES TOUR
Experience a Fab 60-minute private guided tour of Liverpool, giving you a quick introduction to The Beatles, the city of Liverpool & some unexpected highlights.
BEATLES CHILDHOOD HOMES TOUR
Who were the Fab 4 as ordinary boys from Liverpool and how did they become one of the most famous bands in the world? Find out by jumping on one of our Fab 4 taxi tours.
CLASSIC BEATLES TOUR
Discover some of the best stories & insights of the Fab4 on this privately-led 3-hour Beatles tour of Liverpool – the original and most popular of our Beatles tours.