THE DELUXE BEATLES EXPERIENCE
EXPERIENCE A DELUXE & CUSTOM BEATLES TOUR EXPERIENCE
Our Deluxe tour package takes you on a unique and personal journey transporting you back to step in the footsteps of the Fab 4 – the tour incorporates all elements of our Classic tour, including elements of the city centre and entry to the exhibition at Strawberry Field. You can also customise this itinerary to suit your added interest.
Immerse yourself into the lives & stories of the Beatles & let your driver guide give you all the background, anecdotes and take you to the very best there is in & around Liverpool…
You can even customise the final hour or two and choose where you would like to go – or let your guide take you & give you his or her favourite & iconic locations. If that's not enough, you even get to spend some quality time at Strawberry Field, the exhibition there as well some time in the gardens! 
This Deluxe Beatles Experience is truly unique on every occasion… 
PURCHASE THIS TOUR AS A GIFT
Did you know that you can now purchase this tour as a gift voucher to give to friends and family? It's ideal for birthdays, anniversaries, wedding presents, Valentines Day and Christmas.
Don't forget that this tour can be booked for up to 6 guests per taxi!
Gift vouchers are available for all our tour packages and are valid for 12 months.
DISCOVER STRAWBERRY FIELD
Strawberry Field, the iconic site immortalised by John Lennon in The Beatles hit, 'Strawberry Fields Forever', opened its iconic red gates to the public for the first time in September 2019.
An interactive experience that tells interweaving stories of the house, The Salvation Army, John Lennon's childhood, and the writing and recording of 'Strawberry Fields Forever'.
As part of your tour you have the opportunity to enter into a world where 'nothing is real' plunging into the 1860's era where Strawberry Field began as a Victorian house, before it transformed into a safe place where The Salvation Army supported and homed some of Liverpool's vulnerable youth.
Experience through archival footage, photographs and timelines and the specialist media guides, the world where John Lennon played as a child and what happened behind the famous red gates. 
Note: Media Guides are also now available in French, Spanish, Brazilian Portuguese and Mandarin.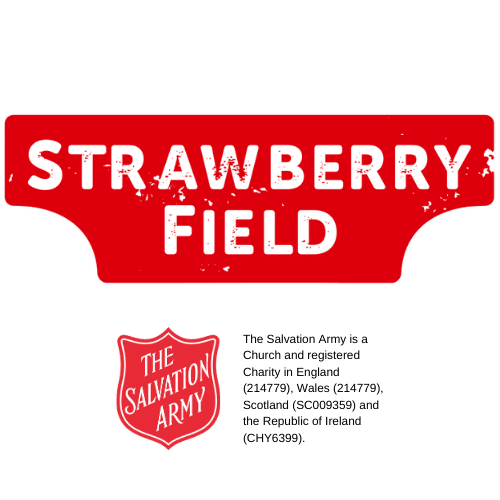 THE QUARRYMEN
Meet one of the original Quarrymen, Len Garry and Colin Hanton, and discover what it was like knowing and playing with the music legends that became The Beatles.
CASBAH COFFEE CLUB
Enter the world-famous Casbah Coffee Club, 'the holy grail' of the Beatles trail. This is where the Beatles truly began & you can discover it with us.
TICKETS
Add your tickets to the top Beatles attractions, such as The Beatles Story, British Music Experience or Liverpool Beatles Museum right here at checkout!
CAVERN CLUB
Discover the world famous & evocative spirit of the legendary Cavern Club - where the Beatles musical identity was formed. Book tickets & more at checkout.
RELATED TOURS OF LIVERPOOL
CLASSIC BEATLES TOUR
BY PRIVATE CAB
LENGTH: 3+ HOURS
Discover some of the best stories & insights of the Fab 4 on this privately-led 3-hour Beatles tour of Liverpool – the original and most popular of our Liverpool Beatles tours. Want to delve deeper? Take a look at the Classic Beatles PLUS tour.
BEATLES CHILDHOOD HOMES TOUR OF LIVERPOOL
LENGTH: 2+ HOURS
Who were the Fab 4 as ordinary boys from Liverpool and how did they become one of the most famous bands in the world? Find out by jumping in one of our Fab 4 taxis for your private tour experience with your fab & enthusiastic tour guide!
BESPOKE / CUSTOM - BUILD YOUR OWN TOUR
LENGTH: FLEXI
At Fab 4 Taxi Tours nothing is impossible - speak to us about your perfect tour experience and we will make it happen for you! Be as involved in the planning or leave the work to us. The result will be a memorable tour for you, four family and friends to cherish forever.