BEATLES CHILDHOOD HOMES TOUR
DISCOVER THE CHILDHOOD HOMES OF THE BEATLES
 This 2-hour tour takes a look at the events and people that helped shape the Beatles and their songs. Who were the Fab 4 as ordinary boys from Liverpool and how did they become one of the most famous bands in the world? Find out by jumping on one of our Fab 4 taxi tours. Your expert driver guide will let you immerse yourself into the worlds of John, Paul, George and Ringo. Throughout the tour there'll be plenty of photo opportunities, delve into anecdotes & trivia and, you never know, by the end of the tour you may find that you have a new favourite member of the Beatles!*
*Please note that we do not enter any of the childhood homes on this tour.
To offer you even more to do whilst you are visiting Liverpool, at Fab 4 Taxi Tours we have teamed up with some fab companies across the the city who share our high standards of authentic quality experiences.
Our handpicked partners are as dedicated to enhancing your travel experience as we are, offering the same winning combination of enjoyment, experience & substance that you know and love.
Take a look at just some of the additional tour add-ons you can book with us (and save money by doing so).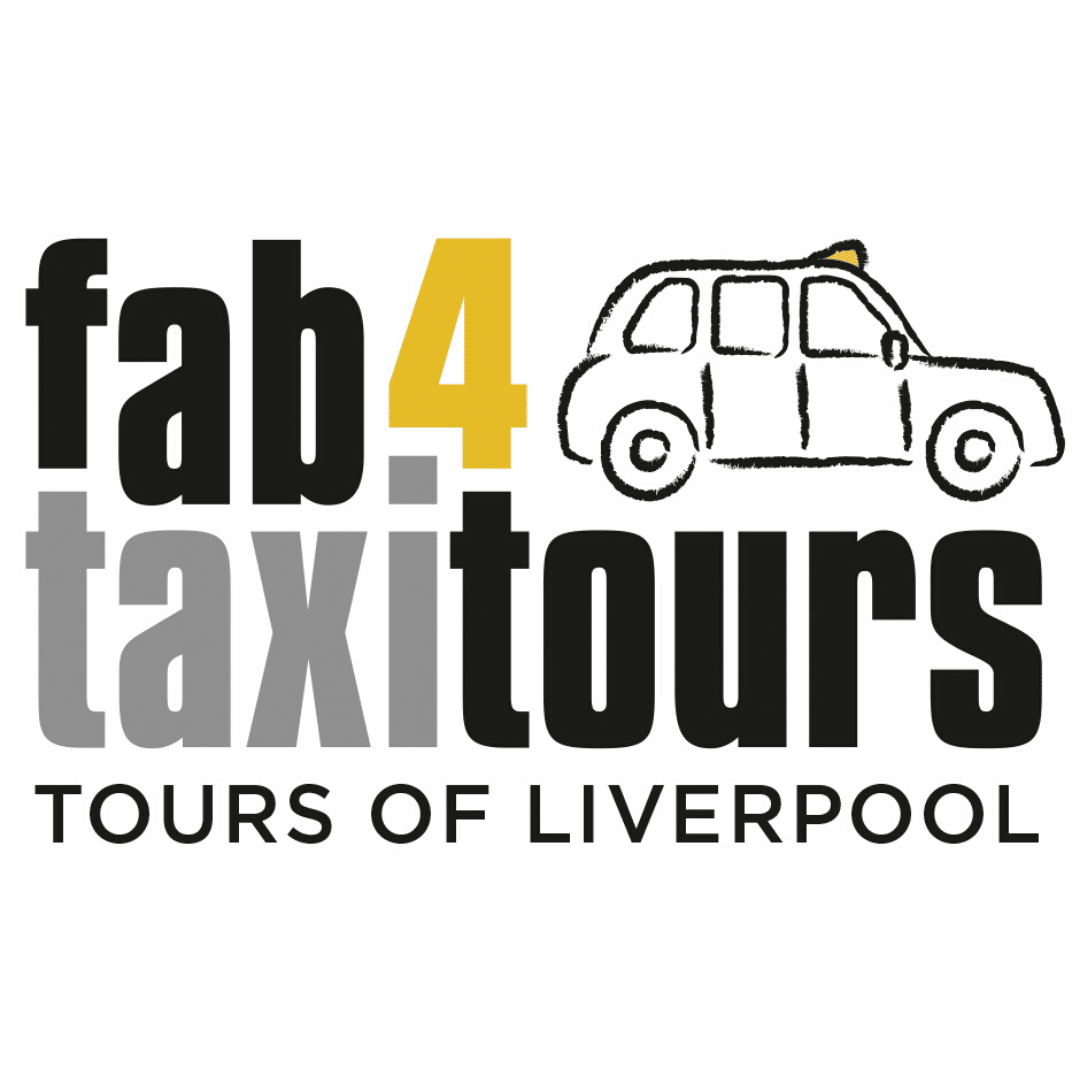 ADD A SECOND TOUR AND SAVE 10%
Add another Fab 4 tour, to run within 48 hours, to your booking & save 10% on the stated price for the tour!
TICKETS FOR THE BEATLES STORY
Book your tickets to The Beatles Story by the Royal Albert Dock with us - we can even drop you off there and give you an intro to the museum & exhibits.
GET OUT OF TOWN WITH BUSY BUS
Book one of our two Busy Bus full-day tours to compliment your Beatles tour & create the ultimate combo travel experience in North West England and/or North Wales!
ADD THE OFFICIAL PEAKY BLINDERS TOUR
Add the official Peaky Blinders tour to your visit to Liverpool - you can save 10% on your booking fee compared to the original price on Brit Movie Tours.
EXPLORE MORE OF LIVERPOOL & THE REGION
Add a signature private walking tour or day excursion with the Liverpool Tour Company & discover more within Liverpool or enjoy a fab day out into the Wirral...
EXPLORE LIVERPOOL AT NIGHT
Not planned your evening yet?! Don't miss out on Liverpool's original historic ghost walk! Book in addition to one of our tours and receive a 5% discount on your Shiverpool walking tour experience!
The first Beatles home on our Fab 4 Childhood Homes tour belonged to George Harrison. We go to the house where George's music career was 'getting going', to use his words. Screaming fans congregated outside this house as an ordinary boy morphed into a world famous star. What must the neighbours, in this unassuming suburb of Liverpool, have thought?
You'll then head over to the house where John Lennon grew up under the watchful eye of his Aunt Mimi. Here you'll delve into some of the complex relationships that he had with his family and how this affected him. There is so much emotion tied to this house, no wonder John Lennon needed to pour it all out into his songs.
It's not far until Paul McCartney's family home. This is where Paul and John wrote many of the Beatles most famous songs. You'll find out how Paul's family influenced his music, from listening to his mother when she told him to 'Let it be' to choosing to which instrument to play.
There's no music without rhythm, so the fourth house belonged to the Beatles drummer Ringo Starr. Ringo came from very humble beginnings in a two-up-two-down bedroom house with no inside toilet. On this tour you'll hear how he became one of the greatest musicians in the world
*Please note that we do not enter any of the childhood homes on this tour.
FAB 60 MINUTES TOUR
Experience a Fab 60-minute private guided tour of Liverpool, giving you a quick introduction to The Beatles, the city of Liverpool & some unexpected highlights.
THE INSTAGRAmMable BEATLES TOUR
Love the perfect pic?! Then this is for you: Everyone knows that Liverpool is famous for being home to The Beatles, so don't miss the opportunity to fill your Instagram account with some of Liverpool's photogenic Beatles locations. Let our local driver guide surprise you with an eclectic mix of photo hotspots within the urban city centre.
CLASSIC BEATLES TOUR
Discover some of the best stories & insights of the Fab4 on this privately-led 3-hour Beatles tour of Liverpool – the original and most popular of our Beatles tours.