BECOME A FAB 4
DRIVER GUIDE
JOIN OUR TEAM OF DRIVER GUIDES
Tour Guiding is one the most rewarding and inspiring ways to discover the culture, history and language of a place while sharing it with people from all over the world.
Are you a taxi driver in Liverpool? Do you love your city, region and The Beatles? Why not join our Fab 4 Taxi Tours team of freelance taxi driver guides? Never worked as a tour guide before? Don't worry, we offer extensive training to those who are willing to grab the opportunity!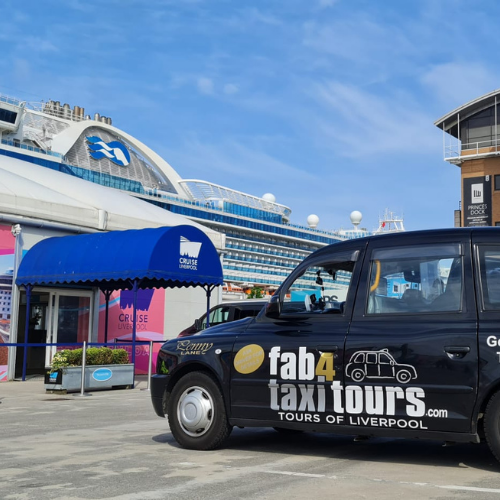 HOW WE TRAIN OUR DRIVER GUIDES
Eddie (pictured) is one of our long standing Fab 4 driver guides. He retired from driving a couple of years ago after being a cabbie for Merseycabs and ComCab for over 35 years. He joined Fab 4 in 2012 and retired in 2022. 
Today, Eddie is our senior driver guide trainer and "jumped at the chance I was given for the love of still being involved with anything Beatles"…
Eddie is extremely passionate and our driver guide training is aimed at passing this passion on to you. The main elements of our driver guide training consist of:
GOT WHAT IT TAKES?! GET IN TOUCH
Driver-guides must be willing to work on an ad-hoc freelance basis. If you feel you have the passion, ambition and love people, get in touch and send your cover letter right to us.